Transforming The Way We Build
Creative Direction

Graphic Designer
Illustrator
2019
Building and Construction Authority (BCA)
Cityneon
Overview
This is a national movement that promotes a collaborative spirit to create an advanced and integrated built environment sector with progressive and collaborative firms poised for both local and global business opportunities and providing good jobs for Singaporeans.
Our collaboration on the BuildSG Pavilion project with
Cityneon
and multimedia partners for the Building and Construction Authority (BCA) was an honour. Working closely with the client, I'm the only creative designer who can develop the entire exhibition from scratch. The greatest challenge is developing the whole show within a short time frame. The large wall, which measures 60 meters in length and 4.5 meters in height, provides quite an impressive view.​​​​​​​
A deep dive into Zone
Design, Manfuncting, construction and facilities management - 4 unique zones that allow visitors to have a memorable experience. We took a trick-eye approach to engage with the visitors - the different panels of the walls create a magnificent visual from a specific angle. ​​​​​​​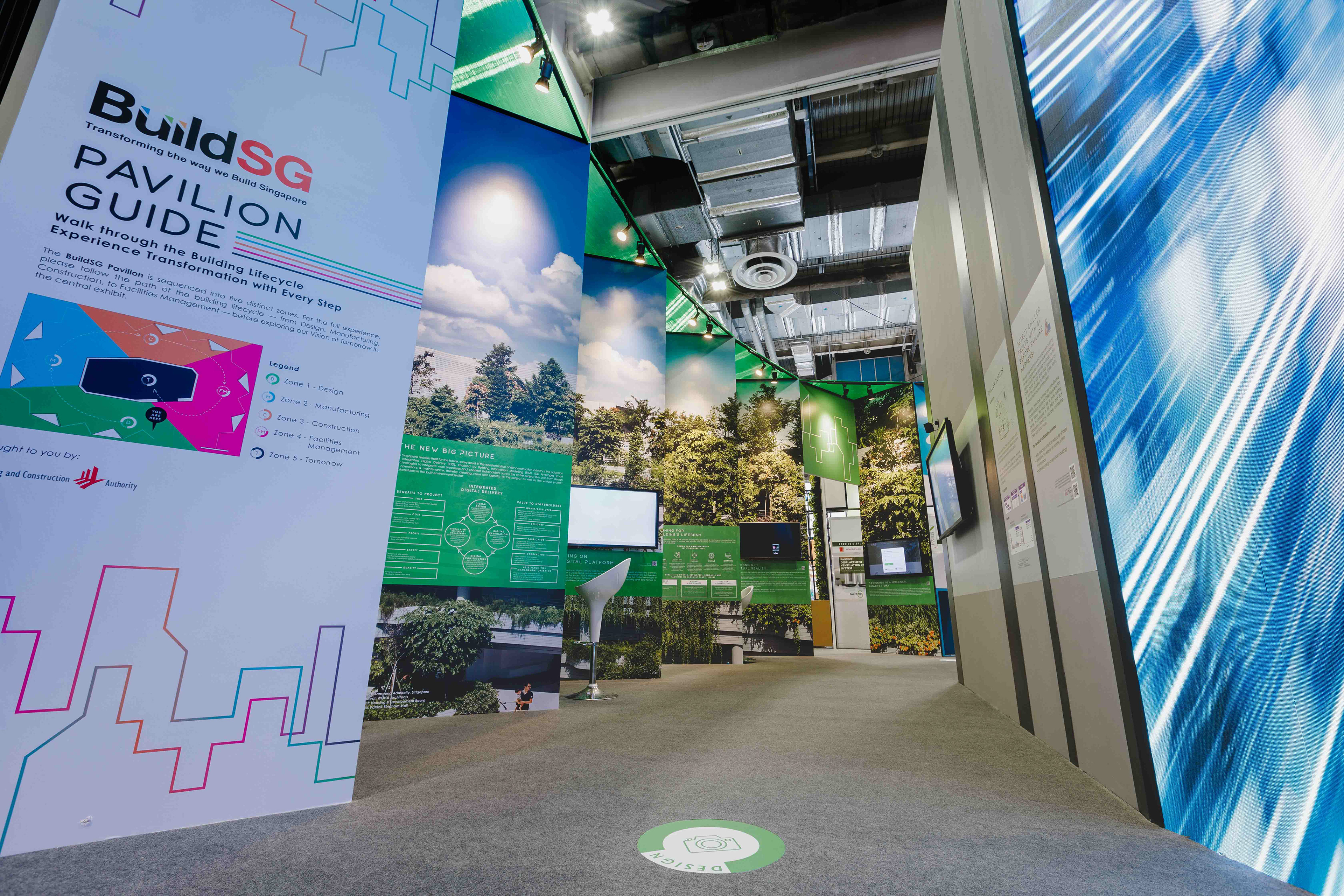 Envision an Ambitions Transformations
Interactive wall
Tomorrow - the fifth zone at Build SG Pavilion, worked with 3rd party vendor to infuse graphics into living. The interactive walls
 allow users to interact with plain graphics into digital animation. These illustrations, images and videos allow users can create a connection via touch and motion. 
Adaptation
My design materials have evolved into a different language that incorporates several spaces and scales, based on the original ones.